I spent hours and days and weeks playing with LEGO bricks as a kid. I had a huge bucket of LEGO with a handful of DUPLO mingled in.
At a yard sale a few years ago we found a bucket of QUATRO, a lesser known variety of LEGO bricks that were only produced for a couple years. I wasn't excited about the purchase, but Becca talked me into it. I am so glad she did. They are awesome for young kids!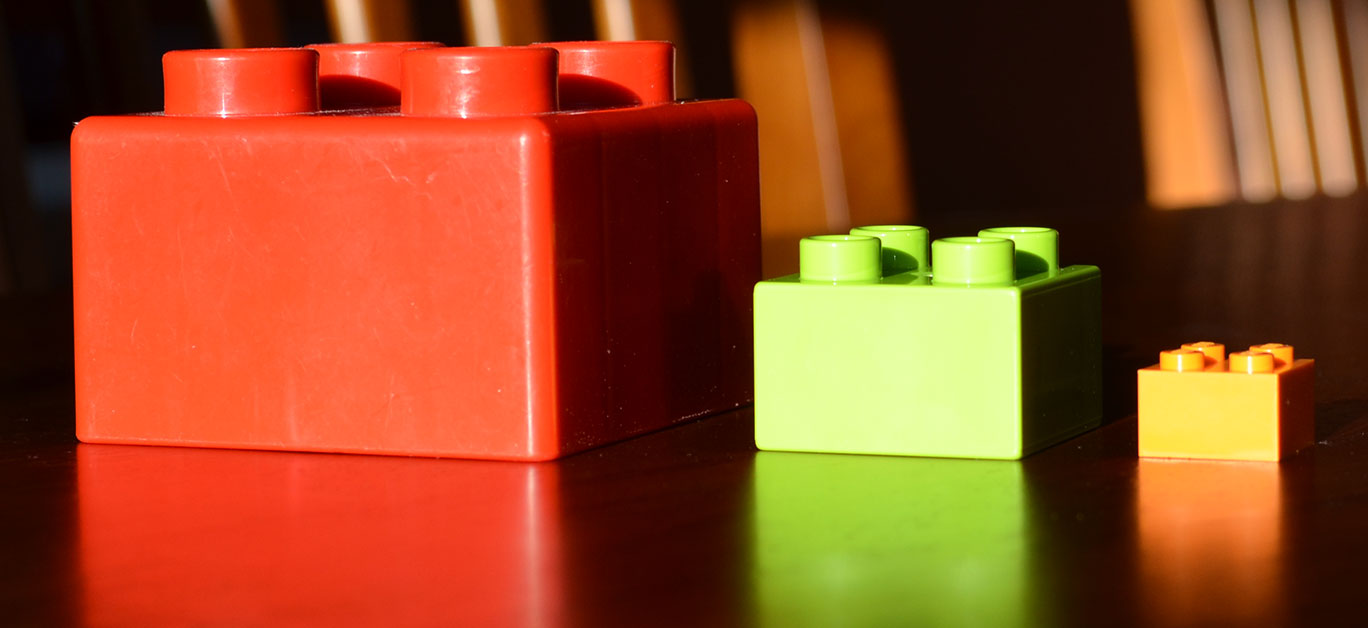 The coolest thing about LEGO, DUPLO, and QUATRO bricks is that they all work together. LEGO stacks on DUPLO, which stacks on QUATRO, which stacks on DUPLO, which stacks on LEGO. I thought this was common knowledge, but have recently discovered that many people are completely unaware of this wonderful design decision.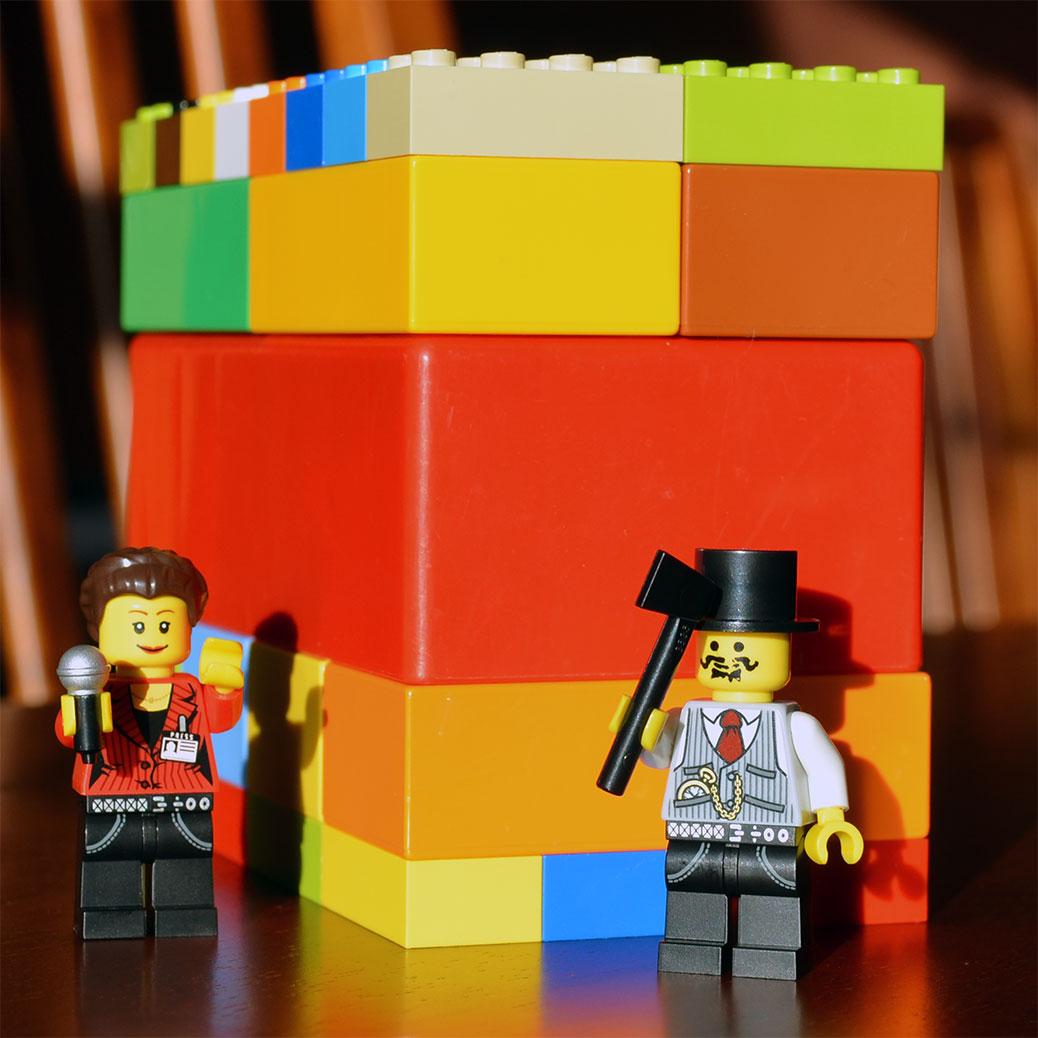 This makes it possible to create some really cool things. For example, you can use QUATRO to build huge walls, then stack some DUPLO and LEGO on top to provide a place for your minifigures. Inside the walls, perhaps you could use some DUPLO bricks to make animals and trees. Maybe you have a small castle or house made of LEGO with a big DUPLO baseplate as a foundation.
I avoid non-LEGO brands. LEGO is the only brick system I've found with a consistently high quality, attention to detail, and guaranteed compatibility. If you really must choose a non-LEGO brand, go for a Mega Bloks Probuilder set. The Probuilder quality tends to be more consistent than the competition.