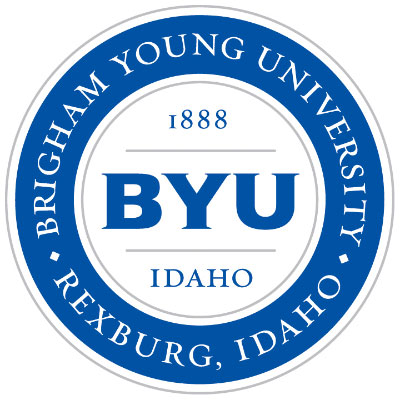 It has finally happened: I've gone back to college. My friend Brandon has pointed out that I'm doing things backwards though. He says "you are supposed to go to school, graduate, be miserable for 40 years, THEN retire."
Regardless of whether I'm doing it backwards or not, I'm now a few weeks into the semester at BYU-Idaho. If you know that I live in Connecticut, you may be wondering how I'm attending an Idaho school. The answer is the most awesome innovation in education that I've had the privilege of participating in: the BYU-Idaho Pathway Program.
Here are the basics:
The program is available to all active LDS members that are 18-30 years old (only available in some areas). Keep in mind that BYU-Idaho's operating expenses are subsidized with LDS tithing, so they shouldn't be faulted for expecting you to be an active member of the LDS church.
You don't have to have a high school diploma. It doesn't matter if you are married or single. You don't have to take the SAT or ACT. The application is only one page long. Pretty much everyone is accepted.
Classes are only $65 per credit hour. There are no application fees, matriculation fees, student fees, technology fees, etc. Just $65 per credit hour. To make it even better, for-credit Institute religion classes are free.
You can transfer credits from previous colleges, and they have a "no credit left behind policy". If you took the class, they'll find a way to make it count for something.
Students that maintain a B average can optionally transfer to the BYU-Idaho campus after the first year. Students that choose to stay where they are can graduate without ever going to Idaho.
Most of the work is done online. Once a week the class meets together at the Institute of Religion building for a few hours.
The weekly meeting is split into two parts: an Institute of Religion class taught by a missionary couple, and a class discussion led by the students themselves. I was skeptical at first about the class discussion, but it seems to work really well. My classmates and I are eager to participate, excited about the material, and honestly have fun at these weekly meetings.
So how long until I have a degree? Well I haven't transferred my credits yet, so I'm not sure. The first year is very structured. I am required to take specific classes, regardless of my background. After the first year I am given some flexibility in what classes I take. With my existing credits, I suspect I could get an associate degree in a year or two without a very heavy load. I'd like to go on and get a bachelors degree, though, so I'll probably be in a school for a few years.
Anyways, I'm very excited. The downside of course is that I'll have less time for my business. I think in the long run the knowledge I'll gain from my classes will make up for the time I spend doing homework and in class.