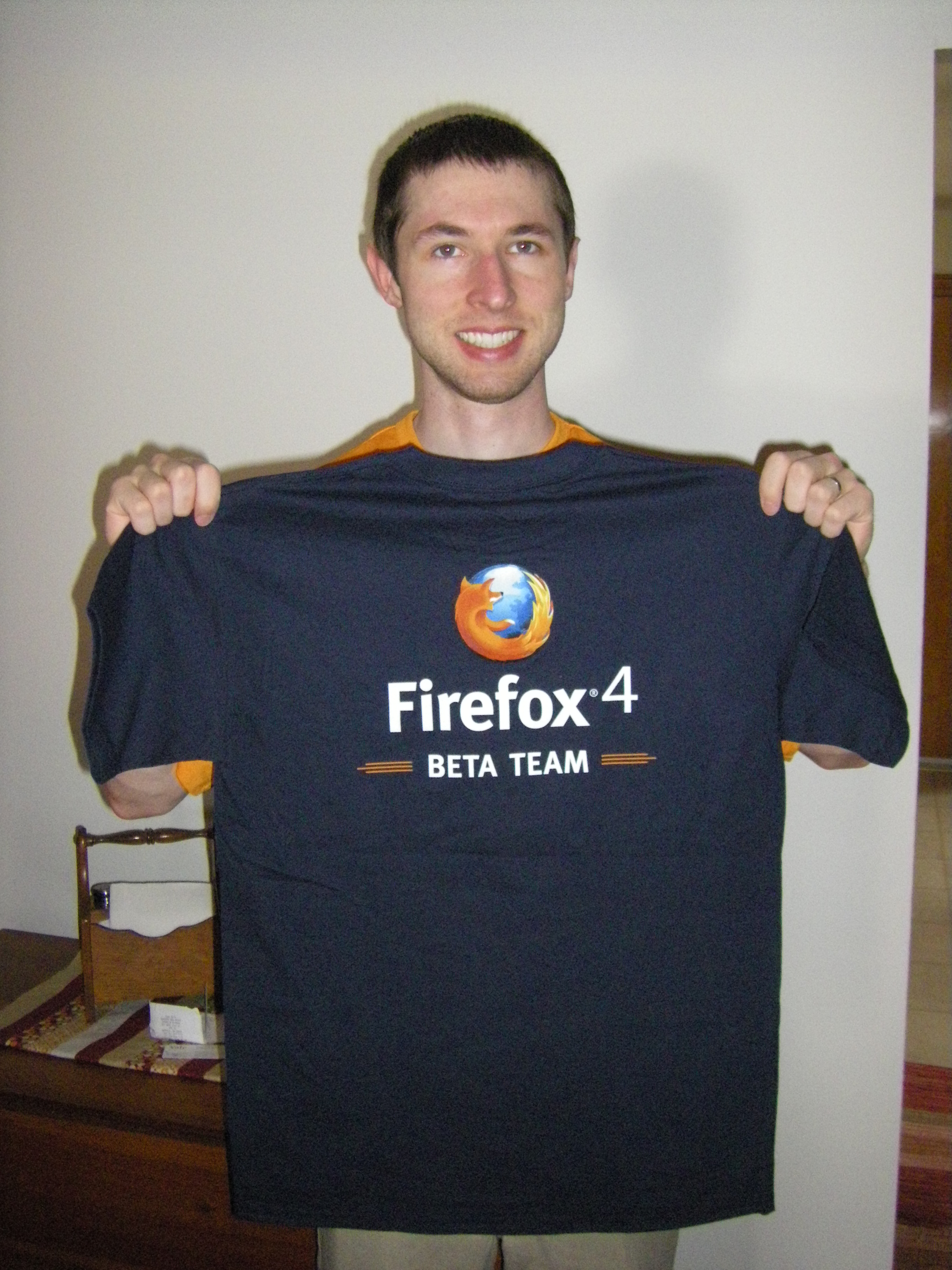 I got home from a business trip yesterday and found an awesome Firefox 4 Beta Team t-shirt waiting for me. Very cool!
You may recall that I wrote a search engine add-on a few months ago. Well Mozilla offered free t-shirts to developers that got their add-ons ready for Firefox 4 by January 7, and since my add-on is just a search engine add-on it was already compatible. I filled out the form saying my add-on was compatible but didn't really expect to get the t-shirt. Luckily whoever processed the t-shirt requests wasn't very picky so I qualified for the shirt.
Anyways, I'm holding the t-shirt instead of wearing it because it still has nasty new unwashed t-shirt smell. Also, this is a picture of the back of the shirt. The front has a stylized Firefox logo on it. Also, I was super tired when this picture was taken, so I may look a little out of it.