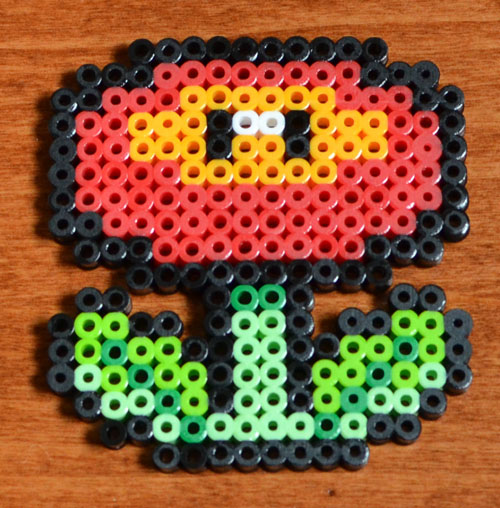 A long time ago, in a work place far far away, a co-worker gave me some Perler beads. They've been sitting in my game cupboard for years, but my wife finally found something fun for me to do with them: make re-creations of 8-bit sprites!
For my first attempt, I've made a fire flower from Mario. It took an hour or so, mainly because the red I thought I was digging out of the tub of mixed beads was actually a translucent pink, so I had to start over part way through.
Anyways, I think it turned out great! I think I'm going to create a 1-up mushroom next.